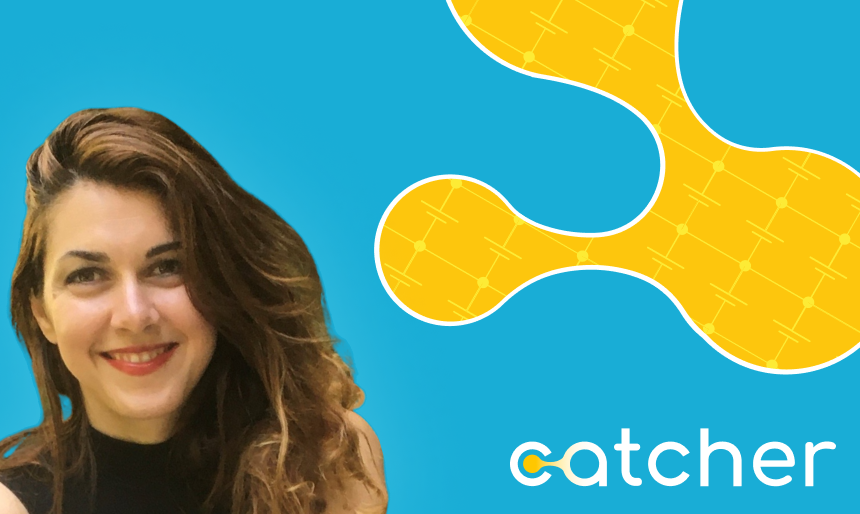 Meet the Team Interview: Antonija Bogadi
Meet Antonija Bogadi, who works for SYNYO, and is the Dissemination partner of the CATCHER project.
Firstly, tell us a bit about your organization
SYNYO is an independent research and innovation organisation that develops new approaches for addressing major societal challenges. SYNYO explores and develops novel methods, technologies, and solutions in various domains tackling societal, political, ecological, and economic challenges.
What is the motivation behind your organization getting involved in the CATCHER project?
The motivation of our company is to communicate the results from the CATCHER project and share with the world a highly innovative technological solution that creates an eco-friendlier, fairer society and fulfills Tesla's idea of "capturing electricity from air".
How is CATCHER different from other projects that are developing a renewable energy conversion technology?
There are many projects that are developing renewable energy conversion technologies. Some of these projects include solar energy technologies (various types of solar cells, solar PV systems, and applications, solar-driven water), biomass energy technology, wind energy harvesting and deployment, green hydrogen generation technologies, and the synergetic use of renewable energy sources.
CATCHER's vision is to fulfill humanity's dream of getting "ENERGY from AIR" by converting atmospheric humidity into electricity. The CATCHER's technological solution is highly innovative and uses the functional heterojunction effect to directly convert the humidity adsorption energy to electrical energy. This technology has a potential to create an eco-friendlier, fairer society.
What do you hope to achieve through the project?
The CATCHER project is aimed at the development of innovative technology to exploit atmospheric humidity for direct conversion to electricity. It is creating an efficient use of the new sustainable source of renewable energy and thus strengthens the EU leadership on renewables.
What do you see is the greatest challenge in the renewable energy sector?
The greatest challenge in the renewable energy sector is the lack of infrastructure and investment. Renewable energy projects require significant investment in infrastructure such as wind turbines, solar panels, and hydroelectric dams. These investments have high upfront costs but low operating and maintenance costs.
What do you personally find most interesting about the CATCHER project?
The team working on this project is dedicated and competent. We are working towards a noble cause that will benefit humanity in the long run. The team's energy and enthusiasm are contagious and inspiring. I am confident that CATCHER will achieve great things and make a significant contribution to society.