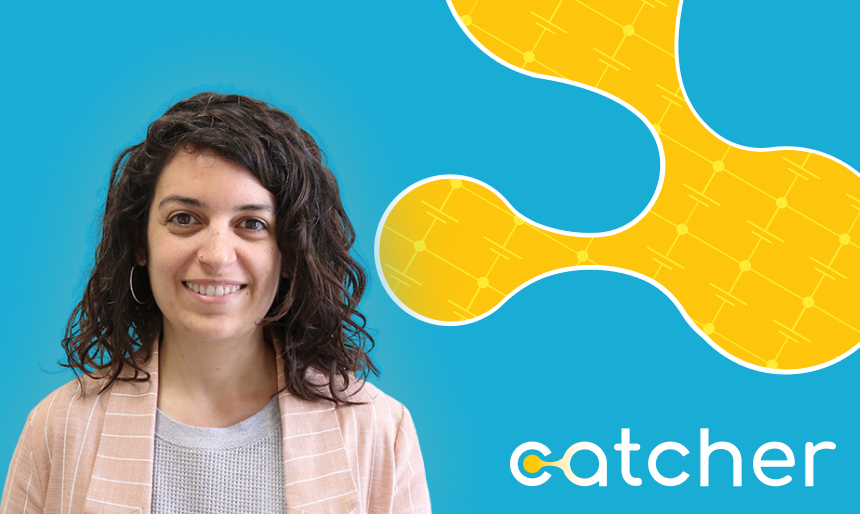 Meet the Team Interview: Alba Cánovas
Meet Alba Cánovas, who works for Anthesis Lavola, and is the Sustainability Assessment partner of the CATCHER project.
Firstly, tell us a bit about your organization
Anthesis, the activators of sustainability, is the world's largest group of sustainability experts: a team of more than 900 people working in 40 countries to serve more than 2,000 clients.​ Our goal is to shape a more productive and resilient world, helping organizations make the transition to new models of sustainable development.​ We offer deep and broad sustainability expertise combined with the human and operational capabilities needed to envision and deliver real change.
In 2019, Lavola — a leading company in sustainability services in Spain with +40 years' experience— joined the Anthesis Group to become Anthesis Lavola. Anthesis Lavola delivers sustainable performance. We combine broad and deep sustainability expertise with robust commercial and operational capabilities. As a B Corp™, we are truly committed to putting people and our planet at the heart of all we do. Our sustainability consultants work with leaders to shape smart solutions that integrate economic performance and sustainability impact, then help make them happen.
What is the motivation behind your organization getting involved in the CATCHER project?
Anthesis Lavola, as a member of CATCHER, will collaborate with its Circular Economy team, in the analysis of the sustainability of the life cycle, not only in the environmental evaluation of the impacts, but also in that of the social and economic impacts. That is the major challenge and motivation behind the participation of such project.
How is CATCHER different from other projects that are developing a renewable energy conversion technology?
CATCHER stands out amongst other projects regarding renewable energy technologies, because of the novelty of the source of the energy (humidity from air) which, at the same time, is a source available in any part of the planet, unlike other sources, such as wind, sun or waves, for example. This characteristic will put in place how to adapt the technology to different climate regions, amongst other socioeconomic aspects that we will need to be taken into account for. All in all, it is a quite unique and unexplored area which will offer the opportunity to pave the way towards this renewable energy implementation.
What do you hope to achieve through the project?
As sustainability partners, we want to fully assess the environmental performance of this technology, as well as its socio-economic impacts. This will give us a full picture of its sustainability performance across the supply chain of its materials, considering a life cycle perspective to it. At this early stage of a technology development, it is important to start detecting which could be the main hotspots to avoid them or reduce them in the future. The Design phase is the most crucial determining factor leading to environmental impacts, that is why it is extremely important to do this analysis and reflection in due time.
What do you see is the greatest challenge in the renewable energy sector?
From an environmental and especially a circular economy perspective, the main challenge is how to make renewable energy sources as mainstream sources of energy, knowing that a limiting factor is that they largely depend on critical materials, that is raw materials which we know are scarce and limited. We need to start thinking ahead about how to recover these materials at the end of life of the devices and equipment, on the already-built environment. There are of course interlinked socio-economic consequences of the mining of such critical raw materials in the regions and countries where these are extracted. All in all, we must pay attention to this and how to turn these technologies circular.
What do you personally find most interesting about the CATCHER project?
The novelty of the topic, and being part of the CATCHER consortium, is a great opportunity to take part in this group of front-runners who are betting for a new way of converting a renewable source into energy, thinking out of the box and posing new challenges and ideas for the upcoming years. Hopefully, we are participating in a key area for driving significant change, building a better future for the world's population that will make us more resilient to climate change among other challenges we are facing in this era.